Malaman
Professional Player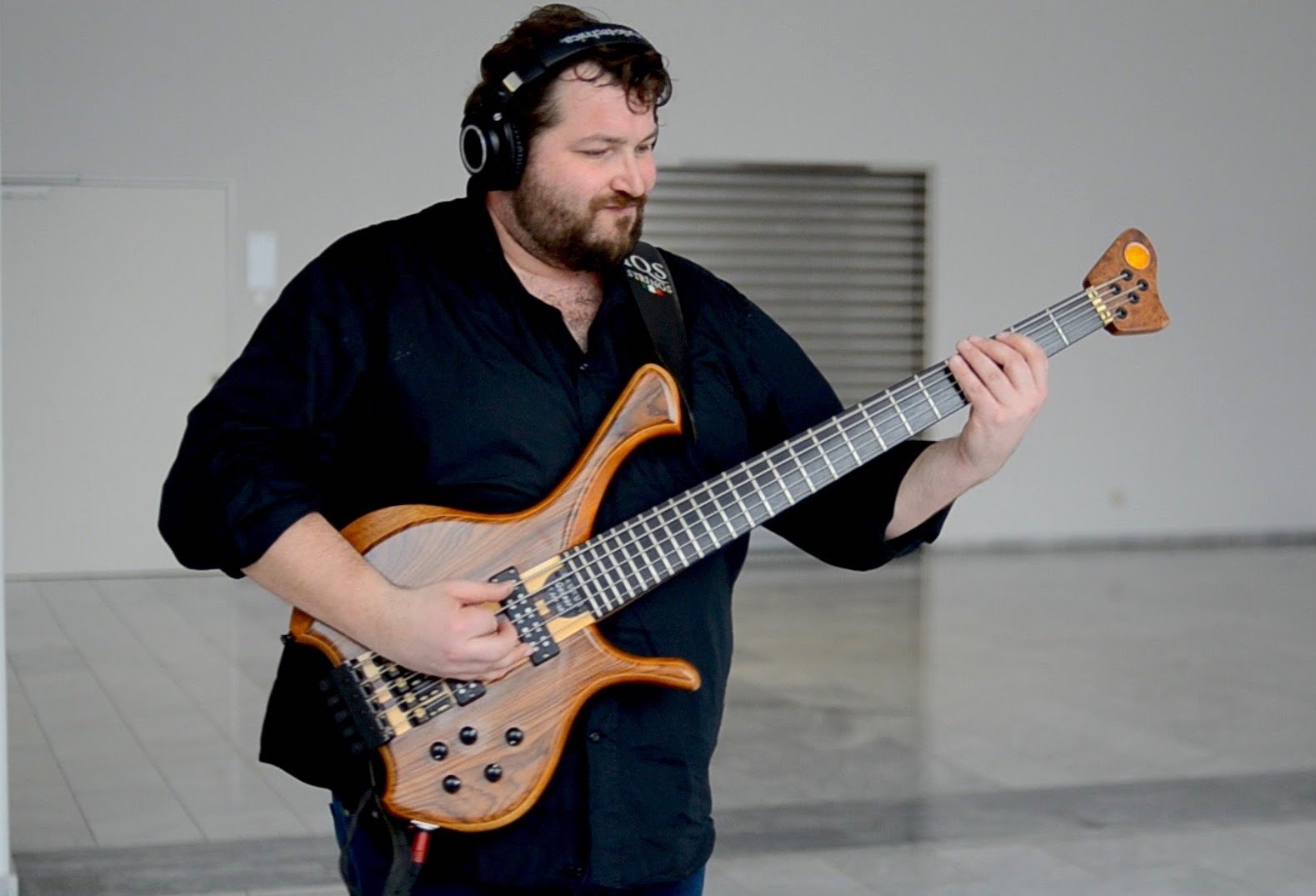 Federico Malaman, was born in Noventa Vicentina
An Internet sensation with over million video views and hundred thousands followers
Bass & Doublebass player, Arranger,graduated in classical double bass at conservatorio of Verona "E. Dall' Abaco"
In many occasions (Concerts,Jam session,Namm show,Musikmesse,Cd,etc…..) he has the honor to play with: George Benson ,Dave Stryker, Bruce Gaitsch, Michael O'Neal, Martin Miller,Tom Quayle,Daniele Gottardo, Horacio el Negro Hernandez, Teddy Campbell, Damien Schmitt,Scott Pellegrom,Christian Meyer, Randy Waldman, Thom Hall,Stefano Bollani,Fabio Valdemarin,Julian Oliver Mazzariello,Bruno Cesselli,Danilo Memoli, David Boato,James Thompson,Gianluca Carollo,Jimmy Owens,Fabio Pupillo, Valerio Galla,Giovanni and many others…
As bassist & as arranger too, he Federico participated in the projects:
"Baciami Versilia" con Carlo Conti
"La sera dei miracoli" con Simona Ventura (arranger for Paolo Belli, Salomon Burk, Lucio Dalla, Gianna Nannini)
"Teleton 2002″ ,"Telethon 2007 " & "Telethon 2010″
"Uomo e Gentiluomo",
"Ballando con le stelle" 4°edizione con Milly Carlucci
"Torno Sabato …..e tre" (arranger for Paolo Belli,Giorgio Panariello,Fabio Concato,Lucio Dalla,Amy Stuart,Renato Zero,Rita Pavone,Tiziano Ferro,Neffa,Alberto Fortis,Paola Cortellesi, Morandi, Baglioni, Nek, Grignani…….& more)
"La nostra storia",with Gianni Morandi,Pupo,Enrico Ruggeri,Paolo Belli(arranger for Claudio Baglioni,Riccardo Fogli,Simone Cristicchi,Povia,Zero Assoluto,Gianni Bella,Marco Masini,Simone,Paolo Vallesi,Luca Barbarossa,Luca Dirisio e altri della Nazionale Cantanti……..)
"Ballando con le stelle"1st,2nd & 3rd edition,with Milly Carlucci
"Assolutamente", with Fabrizio Frizzi e Bianca Guaccero.
"Sanremo Estate" 2000 & 2001.
"Tutti In Piazza a Capodanno" & "Tanti Auguri Italia" with Milly Carlucci,
"Torno Sabato" 2000 & "Torno Sabato la lotteria" 2001-2002 with Giorgio Panariello.
In these programs he has played with: Wilson Pickett, Al Jerrau, Ami Stewart, Zucchero, Ron, Pooh, Anna Oxa, Fausto Leali, Giorgia, Edoardo Bennato, Max Gazze' & more….
Others TV shows
"La vita in diretta" (RAI1)
"Uno mattina" (RAI1),
"Taratatta" (RAI1),
"La tavola di Babele" (RAI2),
"Presentazione del Giro d'Italia" (1999 e 2000) (RAI3),
"Mai Dire Gol" (ITALIA1)
"Mai Dire Maik" (ITALIA1),
"Trofeo Birra Moretti" (CANALE5),
"Roxy Bar" (TMC2),
"Uno di noi" con Gianni Morandi 2002-2003
"Ma il cielo è sempre più blu" con Giorgio Panariello
……& more…..
CD & DVD
• 
"Enjoy with me" by Federico Malaman…..with Andrea Tofanelli,Vittorio Matteucci,Stefano Pisetta,Mauro Beggio,Paolo Birro,Elisabeth Geel,Roberto Manzin,Gianluca Carollo,Fabio Pupillo,Mauro Parma & more…!!!!
• with Paolo Belli " A Me Mi Piace… lo swing" "Belli… dentro" "Belli e pupe" "Belli in Smoking" "Più belli di così " & "Sorridi….e vai avanti" as bassist,pianist & arranger
• 
"Let's Swing" by Bobby Solo
• 
3 CD by Rai Trade "Ballando con le stelle" sold by" Sorrisi e Canzoni"
• 
"Eternal Life" dei Capsicum Tree (feat. Stefano Di Battista,Saturnino,Red Canzian e Dodi Battaglia)
• 
"Zoog a Jazz 3″ Live (with Francesca Bertazzo,Lino Brotto,Marco Carlesso,Roberto Manzin,Bruno Cesselli)
• 
"Royal big band Vol 2″ Conductor Benny La Monica (Guest Carlo Atti,Luciano Milanese,Federico malaman,Franco Testa,Angelo Adamo)
• 
"So cool" & "Preface to a dream"by Elisabeth Geel
• 
"Everyday magic" by Ruggero Robin
• 
"Caress" by Chris Pescosta
• 
"Double Face" by Lanfranco Malaguti
• 
"Five portraits" by Marco Strano & with ,Bruno Cesselli Massimo Manzi
• 
"Do it" by Vittorio Matteucci,Marco Strano,Bruno Cesselli Massimo Manzi
• 
"In my hands" by Roberto Dalla Vecchia
• 
"What about the funky" by Free Jam (Horns arrangiaments)
• 
DVD of "Donne per l'Abruzzo con L'Aura e Chiara Canzian"
• "Por ahi va la cosa" by Roger Heredia (feat Alain Caron,Mike Stern,Federico Malaman,Bob Franceschini,Bob Mintzer & More....)
• "The other end" by Martin Miller