Montenegro 2022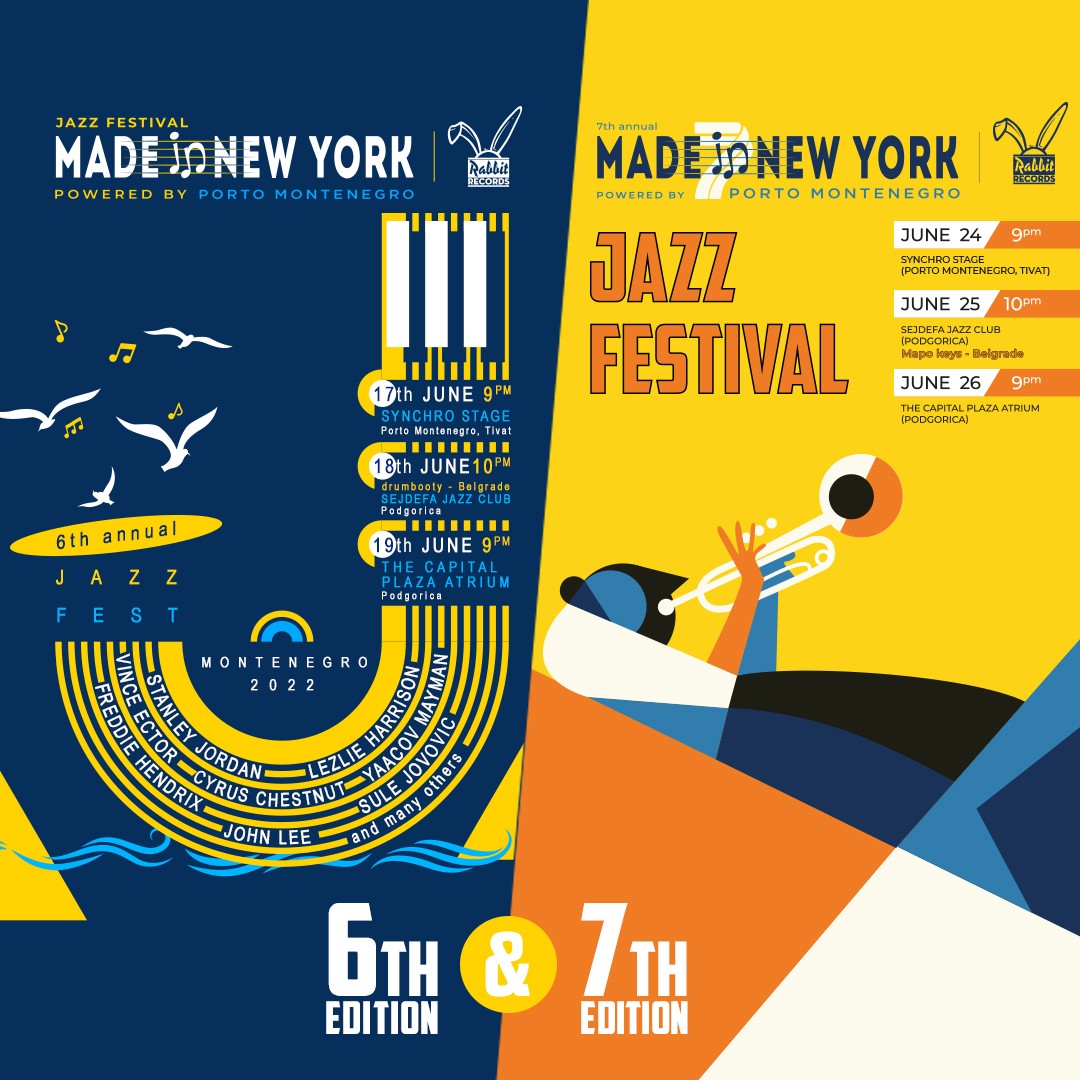 We are brand new and excited!!! With more days and more music! #madeinnyjazz
Thanks to our founders Michael Brovkine Vladimir Maraš and all the partners! Your patience, trust and support helped during the difficult time of the pandemic and we are coming back even stronger because of YOU
Ten days of Made In New York Jazz Festival Montenegro 2022!!!
This year we announce DOUBLE of Made in New York Jazz Festival, Montenegro!
We decided to make up for the last year and bring as twice as many legendary jazz performers to Montenegro. 10days of jazz!
From June 17 to 19, last year's 6th edition will be held, and only a week later, the 7th Made in New York Jazz Montenegro will start at a well-known locations in Tivat and Podgorica.
Expect at least eight jazz programs, several free master-workshops, street jazz performances, and many other perks from June 16 to 26 / 2022
Details about the performers and the programs will be announced soon.
#MadeInNewYorkJazzFestivalMontenegro2022
Special thanks to existing and new partners who significantly support this festival:
Porto Montenegro
U.S. Embassy Podgorica
Deutsche Botschaft Podgorica / Njemačka ambasada u Podgorici
Ministry of Culture of Montenegro
Ministarstvo ekonomskog razvoja CG
Glavni grad Podgorica
CUE Podgorica
The Capital Plaza
Hipotekarna Banka
Ethno Jazz Club Sejdefa
NGO Action for Art
Elektroprivreda Crne Gore
Euro-Unit Montenegro
PAM CG
Telemach Crna Gora
Renault Crna Gora
Carlsberg