A Lilt, a Bounce and the Smooth Simplicity of Nicole Zuraitis
Date 07.07.2019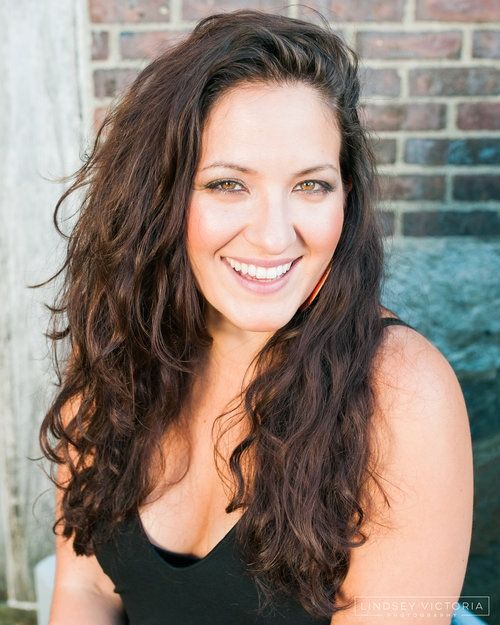 Nicole Zuraitis caresses notes, bends them to blue, and keeps it gauzy and breathable: this is the new CD "Hive Mind" by the New York City songwriter-pianist. Her syncopation sizzles in "The Inscription" and the keys burn up while getting down to a gritty soul. Her cover of "Jolene" is astounding, heartbreaking, raw and like a thousand points of sunlight. On this track, the piano is lovely and brilliant, and added to the subtly thumping drums, makes this song a genuine standout. Skillful phrasing and the ability to pop all over the vocal fretboard with precision is evident in "Failing" and she reaches the crescendo of "Out of My Heart" with a voice that sails up in a release of joy.
What was your first public performance?
My mother discovered me singing harmony to "Zip-a-Dee Doo Dah" in front of the TV when I was four years old and realized that I probably should be put into music classes. I started playing trombone and percussion in middle school and marched in the parades playing snare drum... but when I was 11 years old I sang to a track of "Don't Cry for Me Argentina" at the school talent show as my first ever public performance!
When did you realize singing was "it"?
I was gifted in sports but never felt connected to my teammates or the lifestyle. It was only after I injured myself playing professional youth soccer in France that I could really dive head first into music. I found I was happiest alone in my bedroom, fingers hovering over the "record" button on my tape/radio player waiting for my favorite song to come on, or singing with a hairbrush full-scream to Mariah Carey or Whitney Houston. I liked being the "weirdo" who loved the Pretenders and Blood Sweat and Tears and don't forget musicals! Jesus Christ Superstar on repeat: I was an odd one. HA!
I always tell my students "If you can visualize yourself doing anything else besides music.... do anything else." I follow my own advice: singing is IT.
What do you like best about the small clubs in NYC?
I am so fortunate to have a residency at the iconic 55 Bar in Greenwich village. The club has been around for ages and hosted a plethora of incredible legendary acts.... and the best part is the built-in audience! My residency takes place the second Thursday of every month, and each month I meet new people and connect to travelers from around the world.
I love that I know the bartenders personally and can call them friends: it feels like a family. The club owner is also very dear to me; I owe him a lot for giving me such an opportunity to play every single month, my original music, to a listening audience. Really, it's unheard of.
Where else do you enjoy performing, and what venues (worldwide) are on your wish list?
I love to tour: I make sure I get the entire experience of touring when I do! Food, drink, walking, culture, people. Whether we are in the middle of Iowa or the deep south of India, I want to immerse and learn while touring. The joy of being a musician is getting to share your gift cathartically with an audience, but there is also joy in learning from others at the same time!
Bucket list venues: huge jazz festivals world-wide like North Sea, Montreal, Java Jazz. Oh, and Carnegie Hall. Need to play Carnegie Hall.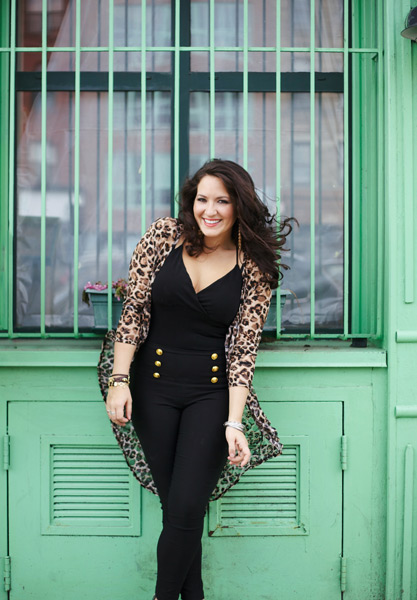 What is the hardest single element of songwriting?
Writing when you are not feeling inspired. Many times a good song comes from an immediate experience: heartbreak, love, loss, political motivation. I try to add a new song or arrangement every month to my rep in performance. But this doesn't include the countless other songs I DON'T FINISH. My phone Voice Memo list is so expansive and full of tiny ideas, half-finished tunes, melodies and rhythmic motifs. Finishing a song is the hardest part.
How do you take care of your voice?
You need to be hyper-aware of your surroundings and the level at which you are talking, singing and laughing! During my bachelorette weekend, I managed to laugh so much that I lost my voice and had to go on steroids to reduce the swelling! Getting plenty of sleep is essential, drinking water instead of wine is.... obvious.... and treating your vocal cords like the tiny little feathery fragile miracles like they are is essential!
Do you prefer smaller ensembles and if so, what instruments?
I just started calling myself "Large Ensemble Lady" because I LOVE singing in front of huge bands! I front the Dan Pugach Nonet and the Birdland Big Band at the moment. I'm also planning my next album to be Nicole Zuraitis Big Band, but I do love an intimate ensemble. In fact, I just came out with a live duo album with guitarist Brandon Scott Coleman called "Live at the Two Headed Calf." I also spent a few years touring internationally with an all-women folk quartet. But give me some horns, a big stage and a killer rhythm section and I am psyched.
What is the inspiration behind "Hive Mind"?
The creative mind and all the challenges that come with it. I am no stranger to mental health issues, and I wanted to dedicate the album to my grandfather who is a person living with paranoid schizophrenia for the past 60 years. I am hell-bent on breaking the mental health stigma and talking openly about the epidemic. The more we talk about mental health, the more lives we can save. "Hive Mind" was my take on the many different challenges the creative mind faces, from apathy to depression to mania, euphoria, etc.
What was the biggest challenge of producing that album?
Self-doubt is my biggest enemy. Once you hear a mix over a dozen times, you start to think "Is this even good?" or "Maybe I should cut this" or "This song... stinks." I would love to work with a producer on my next album to for a second opinion. I was very fortunate to work closely with my engineer Rich Lamb who ended up taking on the producer role more than once when I started to wobble. He was such a fan of the music that it kept me inspired to truck on and I'm so grateful to him. And of course, my husband and drummer Dan is always there to pick me up and push me on!
Your favorite track and why?
The last track "Shirley's Waltz" is a solo piano melody I wrote for my late grandmother. This album feels like the closing of a door of a part of my life that had a lot of darkness, and my grandmother was responsible for being an undying light through it all. The track feels like the best way I could say "thank you" to her.
Most important lesson about music you took from your studies?
Technique cannot be bought, it needs to be learned and applied. I am so thankful for my classical voice training because it keeps my voice in tip top shape and so healthy. Having a strong instrument that is resilient is beyond important when you are a touring musician singing every night.
Most important thing you learned by yourself as a professional?
Don't be a jerk. You never know when you are going to run into someone again in this tiny business. And forget the business part, don't be a jerk ever, to anyone! If someone approaches you with anger, try to see past it and realize there is something deeper there they are masking. It works miracles to not hold other peoples' emotions as your own.
Compare 2008's "Spread the Word" to today, as far as how you have evolved as a musician?
Oh brother. Leaps... and bounds.... and still so much to learn! "Spread the Word" was made in haste, in a living room of a dear friend, and right when I was quitting classical music to pursue jazz. I was young and naive and clearly green. I'm glad it's out but I promise you I will never listen to that album again. HA! It's simply a snapshot of time. I didn't even play the piano when that record came out: I learned how to play while I was living in New York starting in 2010!
Hopes for the coming year?
I'm finally realizing a dream of touring internationally under my name and also under my husband's band. I'll be headed to Lithuania, Italia, Japan and Israel to play music. I will also begin a Pledge Music campaign for my new Big Band album!
What new instrumentation, technique, subgenre, etc. would you like most to explore?
I loved living in India when I was teaching at the Swarnabhoomi Academy of Music and immersing myself in the music. I would love to go back there to re-connect with their art. On the other end, I'm trying to get hip to synch and licensing of music here and abroad. And part of me really misses my three-part harmony all-girl folk band....
Best tip about marketing for artists today?
Still trying to figure this part out! I'll take some advice myself!
For more information, visit www.nicolezmusic.com.
(c) Debbie Burke
Debbie Burke is a jazz blogger who has interviewed hundreds of jazz musicians from around the globe. She is the author of "GLISSANDO: A story of love, lust and jazz" https://goo.gl/7hTJo5 and "The Poconos in B Flat." Trained on alto sax at NYC's New School for Social Research, she now spends her time as the editorial director for a small book publisher in Texas. Visit her blog at www.debbieburkeauthor.com