Date 10/05/2016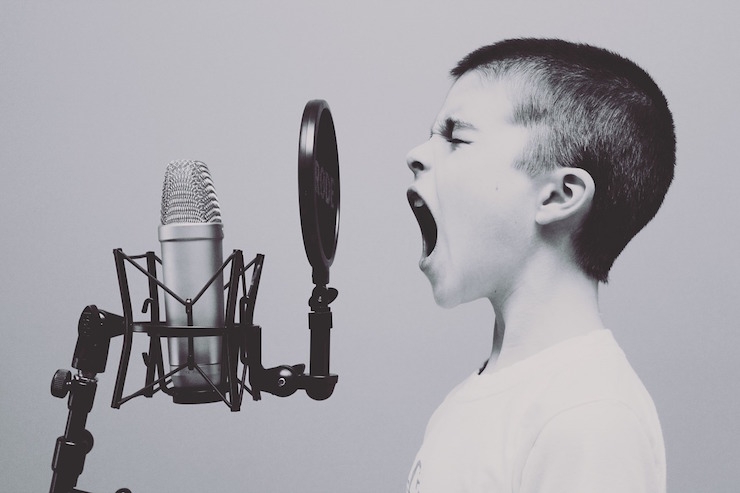 As a competitive platform for jazz musicians to showcase their talents, the Made in New York Jazz Competition has received much feedback from people who feel that musicians should not compete against each other. And we respect that opinion. However, I have a few clarification points to make.
Competition is in our blood, folks. It's hardwired in every living thing — from blades of grass that compete for nutrients, water, and sunshine, to animals that compete for food, to children who compete for parental attention, athletes, and yes, musicians of every genre. Competition is how we survive, how we persist, and how we thrive. The only difference is that at Made in New York Jazz Competition, we also make competition fun and beneficial to ALL competitors. No one LOSES. Really. No one.
We encourage friendly, healthy competition — not cutthroat, do-or-die, it's you or me type of competition. For instance, simply by participating, you already win. How? Your participation in the competition gains you exposure. Global exposure — to a community of ardent fans eager to hear your music. It's like playing at a jazz club that has millions of guests from around the world — where else could THAT possibly happen?

Another unique aspect of the Made in New York Jazz Competition is the feedback. Our competitors get feedback directly from their audience — and they do this by sharing the videos — so now, in marketing terms, your exposure as an artist has now expanded to an even more targeted niche of interested listeners.

All you've done is do something you love to do, in the comfort of your home, and videotaped yourself doing it — you don't even get the chance to suffer from stage fright, and you've already been seen and heard by thousands. Holy moly!

And our judges? They are legends in the jazz world …and committee members, advisers? They are household names with proven track records and multiple awards. Where else can you get advice and feedback from the best people in the field simply by submitting a video?

So yes, the Made in New York Jazz Competition is, in fact, a competition — a contest. And a winner will emerge to collect the grand prize, which includes cash, products, an invitation to perform in festivals in Europe and around the globe, a trip to New York, and the opportunity to perform with Jazz Masters.

But just because there's a winner doesn't necessarily mean that others lose. That's because our contest is a quest to share music on a global scale and to connect jazz musicians directly with jazz enthusiasts. Even as a participant, you gain exposure and the opportunity to engage with the various affiliates of Made in New York Jazz Competition and Festival.

Our slogan is "Win Your Audience". By participating in the contest, you are essentially creating your own global stage for your audience to watch and listen to you perform. The simple act of participating will result in you winning your audience. You cannot possibly lose.

How can you not lose? Essentially, the Made in New York Jazz Competition is a community of jazz fans and musicians who love the creativity, the raw passion, the vibrant energy, and sweet melodies of jazz. And because excellence should be rewarded, we offer some hard-to-resist, once-in-a-lifetime opportunities as incentives to participate. Because first and foremost, we are lovers of music and simply want to share.

The ONE and ONLY way to lose the Made in New York Jazz Competition is to not participate in the first place. The only person you are competing against is yourself. So get out there and start winning your audience!
By Misha Brovkin Made In New York Jazz Competition and Festival Founder.