Date 01/01/2015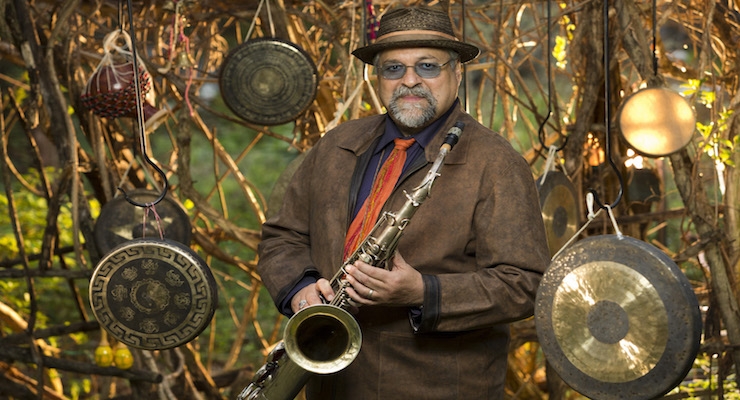 Who was the first Jazz artist that you heard? When was it?
J.L. My dad Tony ( Big T ) Lovano was one of the leading tenor saxophonist's in Cleveland Ohio where I was born. He was the first Jazz musician I ever heard from the time I was born… In my teenage years I also heard Sonny Stitt, Gene Ammons, Dizzy Gillespie, The Modern Jazz Quartet, James Moody and others in concert…..
Many artists use expressional terms telling what jazz is like: You have to tell the true, you have to play emotional and so on. In order to become musicians there are a lot exercises and practice (sometimes very boring). When do you get to this stage understanding that emotions are necessary to create music and how do you add them to your playing?
J.L. You have to have a deep understanding and study within the elements of music. Melodic, Harmonic, Rhythm… As you're developing your technique on your instrument and living in the library of the sounds & spirits of the masters, you realize that telling you're own story is what it's all about… It's an ongoing development that is always growing.. Your personal expression is your sound and approach…
Do you think Jazz is underrated?
J.L. No.. Jazz is a universal music that is loved around the world like a fine wine…
Recently you have recorded with Tony Bennet and Lady Gaga. How this project is different from your daily music routine?
J.L. This was a recording session that I was invited to contribute some solos on by the master vocalist/musician Tony Bennett… I first played with him when I was a member of Woody Herman's Thundering Herd back in 1977… He's been following my career and called me for the date.. I've developed as a soloist throughout my lifetime to express myself in all settings… It was a thrill be be a part of this recording with Tony and Lady Gaga…
What do you like to do when you have free time?
J.L. I like to spend time with my vocalist, composer and painter wife Judi Silvano, golf, swim and do landscaping around our property…
Do you have friends that are not listening to jazz?
J.L. I have many friends all over the world, some are into the music some aren't… It's hard to hang out with folks that aren't hip to Miles though…
Please tell one of your New York stories.
J.L. I first came to play in NYC in 1974 with Dr Lonnie Smith, it's been an ongoing story ever since…
This and last year combined we have received entries from 44 Countries. What would be your advise for Made In New York Jazz Competition Community?
J.L. To have fun and express yourself with love… joelovano.com