Date 03/04/2015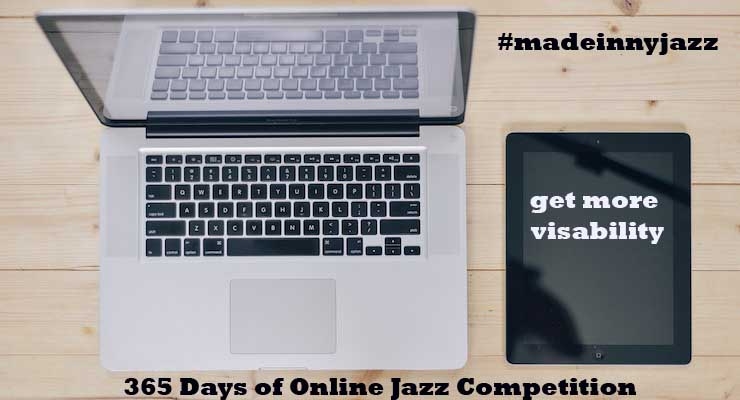 Two years and running, the Made In New York Jazz competition has been going 365 days a year. The Made In New York Jazz Competition is the only music competition to claim participants can register all year. The deadline for entry into the contest in a given year is October 28, and the winners for 2014 were just announced in early February. But true to the 365-day claim, young jazz artists from around the world can already make a submission into next year's competition.
The Made In New York Jazz Competition is an online jazz contest. Jazz musicians can participate in the contest from practically anywhere in the world by submitting videos online. With the competition being held online, submissions can be made 24 hours a day, seven days a week, and 365 days a year.
The winning quartet for 2014 was actually a group of four musicians on four separate continents that wrote and recorded the contest submission in personal studios and by sending recording files to one another over the Internet. The Eden Rabin International Project won the Made In New York Jazz Competition without ever sharing a room, or even a country. Just one example of what's been made possible by the Made In New York Jazz Competition efforts to bring jazz into the digital age.
Other artists including 2nd place winner Thana Alexa from US and 3rd place winners Jan Prax Quartet from Germany are invited to perform at the upcoming Made In New York Jazz Gala which will be held for the second year at the Tribeca Performing Arts Center.
The Made In New York Jazz Competition is on a mission to help preserve jazz and to give artists opportunities where there might not have been any opportunities before.
By making the world smaller and getting people together online, and exposing international artists to international jazz fans, the Made In New York Jazz Competition has created a space online where jazz can survive and thrive in the 21st century digital age. Thanks to the Internet, the only time boundaries is that there is a deadline once every 365 days, after which the submissions of jazz artists from anywhere will be counted for the next year.