Date 07/01/2014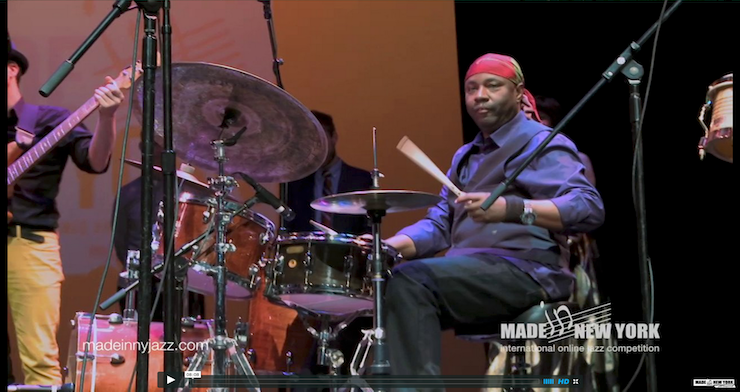 Multi Grammy Award winners Lenny White, Joe Lovano and Randy Brecker join in the judges panel of the 2nd annual Made In New York Jazz Competition. The competition discovers amazing jazz artists talents around the globe.
The explosion of interest in Made In New York innovative jazz competition has turned the website into a jazz hub for communities of interest from fans to record producers. The platform has demonstrated a tremendous level of global user-engagement that is benefitting the international jazz community. Im incredibly impressed with the level of worldwide talent were seeing, said Made in NY Jazz Competition founder Mikhael Brovkin. The level of talent and creativity from around the world is amazing. Jazz continues to evolve globally and these bands and soloists reflect some very strong Jazz DNA.
The Made in New York Jazz Competition is divided into six categories solo instrumental, solo vocal, small band, big band, composer and arrangement. The competition offers a great platform for musicians to gain visibility with jazz fans across the internet. The entries range in style from bebop to to ethnic sounds showcasing impressive musicianship. Last year was very successful for the competition, the website has garnered 16 thousands registered users and has gained over 1.4 million video loads.
"We had an amazing year! Thanks to our partner KAWAI, we can award the elegant KAWAI ES7 Portable Digital Piano and the powerful KAWAI MP6 Professional Stage Piano to our 2nd and 3rd place winners of the last year competition.
I'm very excited to have KAWAI as a partner, because the company always introduce innovative products to the market and musicians fall in love with KAWAI's technology right away," says Misha Brovkin. KAWAI USAthe future of the piano® is an official partner of the annual Made in New York Jazz Competition.
This significant corporate partnership between the Made in New York Jazz Competition and KAWAI Musical Instruments USA will help promote and nurture the next generation of global jazz musicians. The Made in New York Jazz Competition and KAWAI USA are together helping great jazz artists achieve international exposure.